Introduction
In today's digital era, having a strong online presence is crucial for businesses to thrive. As a local area service provider in Sydney and Illawarra, you understand the importance of reaching your target audience effectively. One powerful tool that can significantly boost your online visibility and attract potential customers is Search Engine Optimization (SEO). In this blog post, we will explore the benefits of SEO and how it can help businesses like yours succeed in the competitive market.
1. Enhanced Online Visibility
As a local business, being visible to your target audience is essential. SEO techniques, when implemented effectively, can improve your website's rankings in search engine results pages (SERPs). When potential customers search for services in your industry within your location, SEO can help your website appear at the top of the search results, significantly increasing your online visibility.
2. Increased Website Traffic
With improved search engine rankings, you can expect a surge in organic traffic to your website. When your website is optimized for relevant keywords and phrases, it becomes easier for potential customers to find you. As a result, you'll experience an increase in website visits, giving you more opportunities to convert visitors into loyal customers.
3. Targeted Reach and Local Focus
One of the significant advantages of local SEO is its ability to target specific geographic areas. For businesses like yours, catering to the Sydney and Illawarra regions, local SEO can be a game-changer. By optimizing your website and content with location-specific keywords, you can attract customers who are actively seeking services in your area.
4. Cost-Effectiveness
Compared to traditional advertising methods, SEO is a cost-effective marketing strategy. Once your website is well-optimized, the ongoing costs are relatively low, making it an excellent long-term investment for your business. Additionally, since SEO targets users actively looking for services like yours, you'll reach a highly relevant audience, increasing the chances of conversion.
5. Build Trust and Credibility
A website that ranks high on search engines is often perceived as more trustworthy and credible by users. By consistently appearing at the top of search results, you establish your brand as a reliable authority in your industry. This increased credibility can lead to more inquiries and conversions, as potential customers are more likely to choose a reputable business.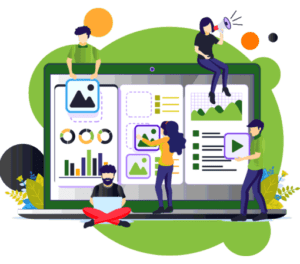 6. Mobile-Friendly Optimization
With a growing number of users accessing the internet through mobile devices, having a mobile-friendly website is crucial. SEO practices ensure that the website is responsive and performs well across various devices. This mobile optimization is not only essential for user experience but also plays a significant role in search engine rankings.
Conclusion
As a local area service provider in Sydney and Illawarra, harnessing the power of Search Engine Optimization can be the key to staying ahead of your competition and reaching your target audience effectively. By enhancing your online visibility, driving more targeted traffic, and establishing trust and credibility, SEO can contribute to the growth and success of your business.
At MAAC Studios, we understand the unique challenges faced by local businesses, and our SEO services are tailored to suit your specific needs. Let us help you unlock the full potential of SEO and take your business to new heights in the digital landscape in Sydney and Illawarra region.
Contact us today to learn more about our SEO solutions and how we can elevate your online presence. Together, let's embark on a journey towards sustainable growth and success!